For the past 60 years, the Pa Sports Hall of Fame has honored and inducted over 753 incredible men and women who have made a lasting impact in Pennsylvania through extraordinary athletic achievement and contributions. Whether these activities have been achieved on or off the field, we honor them. And through our future virtual museum we will educate and celebrate their achievements for years to come.
PA STATE HALL OF FAME 2023 INDUCTION CEREMONY is Saturday, October 28, 2023
Bedesem was one of the most successful football coaches in the history of Bucks County.
He graduated from LaSalle High School where he was an All-Catholic running back. In 1957, Dick became the first football coach at Bishop Egan H.S. He led Egan to 5 Catholic League Titles (1963, 66, 67, 69, 70), 6 Northern Div. Titles (1963, 65, 66, 67, 69, 70), and 4 Philadelphia City Titles (1963, 66, 67, 69); the 1966 team was ranked #5 in the Nation.
He also won a Suburban One Title at Neshaminy H.S. In 1973-74, Dick began his collegiate career with Wayne Hardin at Temple; from 1975-80, he was head coach at Villanova. In 1982 he joined Jackie Sherrill at Pitt; His final coaching position was as head coach at Delaware Valley College from 1987-91.
Dick was inducted into the PA Football Coaches Hall of Fame in 2004.
He died on October 6, 1999 at the age of 68.
Charles "Charley" Mehelich
Chuck was known as the "Iron Man" as a two-way starter at Duquesne University, Bainbridge, Fleet City, and Samson Naval Stations and the Pittsburgh Steelers. Owner Art Rooney told others, including Charlie's nephew Hall of Famer Bill Fralic, that Charlie was the toughest football player he ever saw. He was inducted into Duquesne University Hall of Fame in 1975. After retiring from Pro Football, he taught and coached at North Catholic and Cheltenham High Schools from 1956 until his death in 1985. He was an assistant coach in Football and Head Basketball Coach, coaching Hall of Famer Reggie Jackson.
Horace Ashenfelter won Gold medal at 1952 Helsinki Olympic Games in 3000 meter Steeplechase – World record. Inducted USA Track and Field Hall of Fame 1975. Won prestigious Sullivan award in 1952 as USA's outstanding amateur athlete. Inducted Sports Hall of New Jersey 1998. Born January 23, 1923 Phoenixville, PA. Raised on farm near Collegeville. Army Air Corps World War II pilot, gunnery instructor. Returned to Penn State. Won 1949 NCAA 2 Mile championship. Starred Cross Country. 1948 B.S., 1955 M.S. degrees Penn State. Won 6 outdoor AAU Championships – 5,000, 10,000 meters, Steeplechase. Won 2 consecutive indoor AAU titles in 3 Mile. Won 2 National titles Cross Country. Indoor track facility at Penn State named for him.
First team All-State, Bethlehem Liberty (1948)HS, All PA Collegiate and ALL-American at Lafayette College under Coach Butch Van Breda Kolf (1952). Coached Reading H.S. (1959-66), 145-42 record; won 2 District 3 Titles. Coached at Lehigh University one year before going to Princeton Univ. where he coached for 29 years. (1967-1996). Won NIT (1975); Had a record of 525-273; only Division I Coach to win 500 games without using athletic scholarships. Pete won 13 Ivy League Titles, has been assistant coach for Sacramento Kings for 11 years. Has been inducted into the National Collegiate Coaches Hall of Fame.
Bimbo earned 11 letters in football, basketball and baseball at Donora High School. A QB, he led them to 3 WPIAL Titles, and also led the basketball team to State Runner Up Honors. At Pitt (1946-1950) Bimbo earned a record 9 letters in football, basketball, and baseball. He was a 4 year, 2-way starter in football at QB/DB and captained the 1949 squad while earning the Quarterback and Dapper Dan Club Awards. Bimbo was named to the All-Time Pitt Team 1900-1970. He concluded his football career as a coach in high school for 10 years and college for 16 years.
Ray Feick has competed in Masters USA Track and Field for 30 years, competing in 12 foreign countries and 36 states. His accomplishments include winning 7 Gold, 6 Silver, and 3 Bronze medals in the World Games and 4 Gold,1 Silver, and 2 Bronze in the World Masters Association of Track and Field. In the North American – Caribbean Masters Championships. Ray earned 33 Gold,11 Silver, and 6 Bronze medals, in the National USATF Masters Indoor and Outdoor Championships he garnered 14 Gold, 31 Silver, and 24 Bronze medals.
He holds two United States National Senior Records in the Javelin, And Hammer Throws set in 1997 and 2007 respectively. Ray was selected the Outstanding male athlete of the Mid-American Association eight times. He was inducted into the USATF National Hall of Fame in 2009 and Albright College Hall of Fame In 1998.
Munhall H.S. in Western PA 1955-59; Football-All Conference, Volleyball, Basketball, and Baseball. West Virginia University 1959-1963; Tight-End 3 years starter. All-Conference, WVU Sports Hall of Fame, 1960's All-Decade Team. Drafted by Oakland Raiders, 1963-1967, starting TE 1963-1965; Cincinnati Bengals 1968 starting TE; New England Patriots 1969 back-up TE/LB. Oakland Raiders 1970-1976; Scout, Coach, Personnel Director; Tampa Bay Bucs 1976-1986; Personnel Director (drafted Steve Young) Atlanta Falcons 1987-1996; Vice-President of player Personnel (drafted Bret Favre & Deon Sanders); Senior Executive of football Operations; Oakland Raiders 1997-1998, Green Bay Packers 1998-2001.
Patti Coached for 32 years (1978-2009); coached 889 games; 599 Wins; 1992 & 1995 PIAA State Championships (Lebanon Catholic HS); 15 Years PIAA District Championships; 7 Years Conference Championships; 1995 PIAA State Coach of the Year; 100% Player Graduation; 21 Players Granted Academic Scholarships and Grant-In-Aids to College & Universities; Head Clinician for Scholastic & Collegiate Clinics; Recipient of Scholastic and Distinguished National, State & Community Service Awards & Citations.
Doug Overton was one of the finest guards to ever play in the Big Five (LaSalle University). During his four years he helped lead the Explorers to a record of 99 and 28 and Three NCAA Tourneys and one NIT appearance. He is the LaSalle University all time leader in steals (277) and assists (671) while scoring 1,795 points (15 ppg). Doug was drafted by the Detroit Pistons in the second round of the NBA Draft in 1991. He played twelve seasons in the NBA with Eight different teams including Washington, Denver, Philadelphia, New Jersey, Charlotte, Orlando, Boston, and LA Clippers. His career high in assists was 18 vs. San Antonio and 30 points vs. Orlando.
Delaware County Track star competed at St. Joseph's University. Played sandlot football for 6 years before hooking on in WFL with Phila. Bell. Joined Eagles as walk-on for Coach Vermeil, played 4 years where he was known for his kamikaze style on special teams, before moving to TV and radio career. Involved in much charity work, which earned him Man of the Year for Eagles in 1977. Subject of the movie "The Invincible". Married to Janet Cantwell, a former member of the US National Gymnastics Team.
Mike Pettine is simply the most successful high school football coach in Pennsylvania AAAA Football; his 327-42-4 record is a Pennsylvania AAAA record. After graduating from Villanova, Mike started his coaching career at Pius X High School in Pottstown as an assistant football and basketball coach from 1962 to 1965; in 1965 he came to Central Bucks West High School as a Social Studies Teacher and an assistant football coach.
In 1967 Mike became the Bucks' Head Coach and the rest is a record breaking history. From 1967 to 1999, Mike's teams won several league titles and 4 PIAA State Titles in '91, '97, '98 and '99. In 33 seasons of coaching football, his teams had 13 perfect seasons and a state record 59 consecutive wins. They even made a movie out of his 1999 season called The Last Game.
Mike had 16 undefeated season in his 33 years as a head coach, and passed away February 24, 2017. He was 76.
Chester, Pennsylvania native Bo Ryan was s three-sport standout at Chester High School (1962-65) and a four-year starter at Wilkes College. Starting as a prep coach in Pennsylvania, Ryan found fame at the University of Wisconsin-Platteville (1984-99). Owner of the best win percentage in Div. III history (353-76, .822), he won Four National Championships and four National Coach of the Year Awards. At the University of Wisconsin (2001-present), Ryan has captured Five Big Ten Championships and Two Big Ten Coach of the Year Honors. With the best win percentage in Big Ten history, Ryan has twice been named Div. I National Coach of the Year. Ryan also coached on three USA Basketball Teams, capturing two Gold Medals and one Bronze.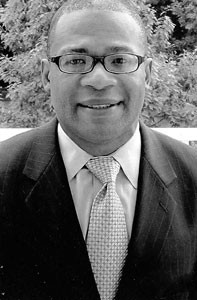 Blair Thomas a Philadelphia native led Frankford High to a league championship in 1984. He was selected to participate in the Big 33 All-Star game which consisted of the top 33 players in the State. Thomas attended Penn State where he was a member of the 1986 National Championship Team. He was the first player in school history to rush for more than, 1,400 yards in two seasons. He was a Heisman Trophy finalist and MVP of the 1989 Holiday Bowl and 1990 Senior Bowl. Thomas was drafted in the first round by the New York Jets in 1900. His NFL career spanned six seasons where he led NFL rookies in yards per carry and AFC rookies in total yardage.
Troy is currently the Executive Vice President of Football Operations at the National Football League.
He was an 1988 All-State running back at Pennsbury High School and an All-Big Ten defensive back at Wisconsin. When he played college football for Wisconsin, he was named as a first-time nominee to the 2017 College Football Hall of Fame. On September 28, 2011, Vincent was named as one of the Preliminary Nominees for the Pro Football Hall of Fame Class of 2012 in his first year of eligibility, and each year since.
He began his pro football career as the 7th overall pick in the first round of the Miami Dolphins in the 1992 NFL Draft. He spent 4 seasons with the Dolphins; in 1996 he became a Philadelphia Eagle where he earned 5 consecutive Pro Bowl selections at defensive back from 1999 to 2003. From 2004 to 2006, he played for the Buffalo Bills and the Washington Redskins. After 15 seasons of playing in the league, Troy continues to be nominated for the Pro Football Hall of Fame and has been inducted into the Hall of Fame for the Philadelphia Eagles, the State of Pennsylvania, the University of Wisconsin and Pennsbury High School.
In his current position with the NFL, he employs the highest standards to enhance and preserve football and its value to society. His
transformational and visionary leadership approach promotes using the game of football to positively impact people's lives through excellence and service by applying clarity, consistency and credibility to all aspects of football operations.
As a national leader and advocate against domestic violence, sexual assault and child abuse, Troy's commitment to LEADERSHIP OVER VIOLENCE has allowed him to have a powerful voice for the voiceless. Troy demonstrates his character and desire to affect change by visiting shelters, speaking to men's groups and challenging others to lend their platforms to fight injustice.
He is the only player in history to have received the NFL Walter Payton Man of the Year award, NFL Players Association Byron Whizzer White Award, Sporting News #1 Good Guy, and NFL Athletes in Action Bart Starr Award. He was previously inducted into the Sports Hall of Fame for the Philadelphia Eagles and was entered into the Hall of Fame for the State of Pennsylvania, the University of Wisconsin and Pennsbury High, his high school alma mater. Vincent also received the National Jefferson Award for Public Service for extraordinary public service and making the world a better place to live.
Return to Inductee at a Glance main page.