For the past 59 years, the Pa Sports Hall of Fame has honored and inducted over 745 incredible men and women who have made a lasting impact in Pennsylvania through extraordinary athletic achievement and contributions. Whether these activities have been achieved on or off the field, we honor them. And through our future virtual museum we will educate and celebrate their achievements for years to come.
A standout lineman and team captain at the University of Pittsburgh earning NSCA and AP/UPI All-American recognition. Starred with the New York Jets from 1984-1994, playing in 166 consecutive games/158 consecutive starts at guard, tackle or center. Was a Pro-Bowl Alternate at three different positions. 1984 All-Rookie Team. Sports Illustrated All-NFL in 1988, and the Jets All-Time 4-Decades Team. Moved to Seattle where he started 16 more games (174 total) and finished his career as a valuable backup for three seasons with the Steelers in 1999. Has continued in football as a high school and college offensive line coach.
From his roots in West Reading, a 4 sports athlete, Carl is entering his 50th year as Ridley HS outstanding Wrestling Coach. He is the all-time winningest wrestling coach in PIAA history, (690-194-8). His teams have won 17 Central League Championships. Carl is listed in the top 10 on the National Wrestling Coaches Win list & was inducted into the PA Wrestling Hall of Fame (1988), Delco Athletic Hall (1992), Delaware County Chapter of PSHF (1992), Berks County Chapter of PSHF (2010). In 2008 he was honored to be selected Nationally as Head Coach of "USA Dream Team", in the USA vs. Iowa tournament (USA 40-Iowa 15). Forty plus former wrestlers have become coaches and referees. For 41 years he was a top assistant for an outstanding football program winning over 400 games competing in several PIAA District & State Tournaments. As a head track coach he helped develop 2 State Champions. At age 77, he is still an active coach.
Larry was an outstanding running back at Bishop Egan High School from 1964 to 1967, under the direction of Coach Dick Bedesem, he helped the Eagles to back-to-back Philadelphia City Title wins in 1966 and 1967. He was All-Catholic and MVP of the 1967 city title game.
After Egan, Larry played at the University of Maryland where he garnered All-ACC honors and the Maryland MVP award in his senior year as defensive back.
He was drafted by the Kansas City Chiefs in 1972; that year he won the Mack Lee Hill Award as the Chiefs top rookie. Larry led the Chiefs in punt and kickoff returns in 1972 & 1973.
He played the next four seasons for the Philadelphia Eagles where he set Eagle records for punt returns and yards while leading the National Football conference with 10.6 yard average.
A 1982 graduate of Bristol HS, was one of the finest athletes in Bucks Co. history. As a student-athlete at Bristol, Jeff scored 1,000 points in basketball and passed for 1,000 yards in football. In 1982, Jeff was named Honorable Mention All-State in both sports.
After graduation, Jeff attended Temple from 1982 to 1985 where he earned All-Atlantic 10 and All-East Coast honors in baseball. Jeff is tied with John Marzano for highest career batting average (.413) and stands alone with the highest career slugging percentage (.778). During his Temple career he also held Owl records for most bases, extra base hits, highest HR percentage, and highest slugging percentage. Member of 2 Atlantic 10 Championships. Inducted into Temple University HOF in 2000.
From 1985 to 2000, He played professional baseball. Jeff was drafted by the Yankees in 1985, but signed with the California Angels that same year. He was a member of the 1993 Phillies NL Champions, the 1997 Indians AL Champions, and the 1999 World Champions Yankees. Jeff holds the major league record for consecutive home runs (4) and the AL record for 5 home runs in 3 days. He was the MVP in both the Texas and International Leagues.
After his playing career ended, he worked as a hitting coach, as well as manager for the Philadelphia Phillies. He was hired as the Pittsburgh Pirates Hitting Coordinator in 2003 and then was named the Pittsburgh Pirates hitting coach in November 2005.He was the hitting coach for the Pirates for two seasons from 2006–2007. In 2006 helped guide Freddy Sanchez to the NL Batting Title with a .344 batting average. Also, during his time as the Pirates hitting coach, Manto saw the future breakout potential of then Pirate, José Bautista.
On October 31, 2011, Manto was named hitting coach for the Chicago White Sox where he helped guide Adam Dunn to AL Comeback Player of the Year in 2012.
He currently serves as the Minor League Hitting Coordinator for the Baltimore Orioles.
A veteran of 47 years in professional baseball and has managed more than 3,000 games. This includes managinv the Pittsburgh Pirates (86-96), Florida Marlins (97-98), Colorado Rockies (99), and Detroit Tigers (2006-11). He won three straight NL East divisional championships with the Pirates (90-92), won the World Series with the Marlins (97) and took the Tigers to the 2006 World Series. Named NL and AL Manager of the Year. Spent six seasons as a minor league catcher in the Tigers organization(64-69). Lettered in football, basketball and baseball at Perrysburg (OH) High School. Makes his home in Pittsburgh with wife Katie and children Patrick and Kellie.
Mention all-around athletes in the Mid-Monongahela Valley in general, Monessen in particular, the name Sam Havrilak is sure to come to mind. He was born on December 13, 1947.
Havrilak is a 1965 graduate of Monessen High School, where he earned varsity letters in football, basketball, baseball, volleyball, and track. As a senior at MHS, he was the 1965 recipient of the school's prestigious best Scholar-Athlete Award.
A former high school classmate recalls that Havrilak "had the reflexes, coordination, talent, and determination to be a great athlete. In high school and college football, Sam was the quarterback, and in the professional ranks he performed with the special teams on defense and offense. That certainly demonstrates his versatility. He had talent, intelligence, common sense and great leadership abilities. Other kids looked up to him throughout his high school career."
In 1964, Havrilak missed part of his senior year in football at Monessen due to an injury in a pre-season scrimmage. He returned to play against Clairton, McKeesport, Charleroi, and Donora and served as co-captain of the Greyhounds that year. Most of his high school career was limited with injuries.
Although he was an outstanding baseball player, Havrilak devoted his springtime to track and field. Among the highlights of his endeavors in that sport, were victories over LaRoyal Wilson of Mount Pleasant, who went on to set a number of track records at Westminster College.
A native of Fairhope in Washington Township, Dale was born September 12, 1937. As a youngster, delivering the Charleroi Mail and Monessen Independent in Fairhope, Dale read about and dreamed of making an athletic accomplishment someday like the stars honored at the Big Six Banquet and the Mon Valley Hall of Fame. Quoting poet Robert Frost, Dale took "a road less traveled and it has made all the difference." A NFL official since 1978, he has 14 years as a head linesman and eight years as a referee. He worked two Super Bowls as a head linesman and is the Executive Director of the Western Chapter and Pennsylvania Sports Halls of Fame. Jim Hamer, another Mon Valley Hall of Fame inductee, is Dale's uncle and former NFL official as well.
A 1955 Bellmar High School graduate, Dale played football for Coach Bap Manzini, and was a two-year letterman, one-year as a guard and the next year as middle linebacker. Dale received a Bachelor of Science degree from California State College in 1960.
From 1960 to 1964 Dale taught mathematics in the Clairton and West Mifflin North school districts. He left teaching for a position at USX Corporation and retired in 1992 as vice president of Leasing and Finance. In 1970 he received his MBA from the University of Pittsburgh.
In 1962 Dale began an officiating career that would eventually take him to the National Football League. He officiated high school and college basketball from 1962 to 1980, working over 450 games. He started officiating football in 1963 on the high school and college ranks, performing in about 400 events.
In 1978 Dale got his break into big time officiating with the NFL and has worked over 400 games, including 13 playoff games and two Super Bowls in 1983 and 1988 as a head linesman. Dale performed referee duties in the 1992 AFC Conference Championship. Some of Dale's local mentors along the way included Bud Roman, Armand Niccolai, Francis Delmastro, Walt Malinchak, Jack Green, and Melvin Bassi. When asked about officiating, Hamer likes to say, "You're in control, and everybody else around you is going totally nuts."
In 1995 Dale was unable to perform his officiating duties due to a deteriorated aortic valve, which controls the flow of blood from the left ventricle to the aorta, the largest artery in the body. Hamer had a 5-hour operation on July 25th at Pittsburgh's West Penn Hospital in which Dr. Bob Gardner chiseled out the calcified valve and replaced it with the biological valve from a cow. Unfortunately, Dale suffered two minor strokes after surgery and developed liver problems. Initially, his heart was out of rhythm and it wasn't until the next year that a shock treatment put his heart back in rhythm. Although his rehabilitation was slow, the NFL cleared him to work on April 3, 1996 and he will be entering his 23rd season in 2001.
In 1994 Dale participated in the Jeep Superstars competition from Honolulu, Hawaii, on ABC-TV as the Commissioner of Events. Dale is a member of the National Football League Referees Association and served as president from 1996-1999. He also edits the Association Newsletter, "The Official Word."
From 1994-1996 Dale served as interim Alumni Director for California University of Pennsylvania.
Dale was honored with the Michael Duda Illustrious Alumni Award at California University in 1988. In 1996 he was inducted into the Western Chapter of the Pennsylvania Hall of Fame.
Dale and his wife Arden are the parents of three daughters and have two grandchildren. They make their home in Murrysville, Pennsylvania.
The Mid-Mon Valley All Sports Hall of Fame is certainly honored that Dale's athletic "road less traveled" has brought him this accolade.
Fred was an All-American & All-Conference player on Duke's 1955 Orange Bowl Championship Team. He was the NFL's top ACC lineman draft pick (Chicago Cardinals). He served as an officer and Recon Commander in the U.S. Marines where he also played and Coached Wrestling and Football! Later Fred became a legendary pioneer in the sports marketing world. The first ever marketing director for the "AAU" & "Americas Cup". He was also the first ever VP Marketing Director for the NBA and first president of the NBA's properties company. In 1974 he founded and directed for over 20 years the "First" USA Sports Marketing organization to bring corporate sponsorship to Amateur sports Governing Bodies and USA Winter and Summer Olympic Teams.
Melanie was an outstanding swimmer at Penn Hills HS, the University of North Carolina, and the US National Swim Team. She was Dial Corporation's National High School Female Scholar Athlete-of-the-year in 1984. An 8-time WPIAL and a 5-time PIAA Champion, held the National Record in the 100-Butterfly, held PIAA record for 25 years, and the WPIAL record still stands. Melanie was a 4-time All-American at UNC, undefeated in dual meets and ACC Conference Championships. She held school and conference records in the 100 and 200-Butterfly. She was an 8-time ACC Champion and was named to the ACC 50th Anniversary All-Time Team.
Bedesem was one of the most successful football coaches in the history of Bucks County.
He graduated from LaSalle High School where he was an All-Catholic running back. In 1957, Dick became the first football coach at Bishop Egan H.S. He led Egan to 5 Catholic League Titles (1963, 66, 67, 69, 70), 6 Northern Div. Titles (1963, 65, 66, 67, 69, 70), and 4 Philadelphia City Titles (1963, 66, 67, 69); the 1966 team was ranked #5 in the Nation.
He also won a Suburban One Title at Neshaminy H.S. In 1973-74, Dick began his collegiate career with Wayne Hardin at Temple; from 1975-80, he was head coach at Villanova. In 1982 he joined Jackie Sherrill at Pitt; His final coaching position was as head coach at Delaware Valley College from 1987-91.
Dick was inducted into the PA Football Coaches Hall of Fame in 2004.
He died on October 6, 1999 at the age of 68.
Charles "Charley" Mehelich
Chuck was known as the "Iron Man" as a two-way starter at Duquesne University, Bainbridge, Fleet City, and Samson Naval Stations and the Pittsburgh Steelers. Owner Art Rooney told others, including Charlie's nephew Hall of Famer Bill Fralic, that Charlie was the toughest football player he ever saw. He was inducted into Duquesne University Hall of Fame in 1975. After retiring from Pro Football, he taught and coached at North Catholic and Cheltenham High Schools from 1956 until his death in 1985. He was an assistant coach in Football and Head Basketball Coach, coaching Hall of Famer Reggie Jackson.
Horace Ashenfelter won Gold medal at 1952 Helsinki Olympic Games in 3000 meter Steeplechase – World record. Inducted USA Track and Field Hall of Fame 1975. Won prestigious Sullivan award in 1952 as USA's outstanding amateur athlete. Inducted Sports Hall of New Jersey 1998. Born January 23, 1923 Phoenixville, PA. Raised on farm near Collegeville. Army Air Corps World War II pilot, gunnery instructor. Returned to Penn State. Won 1949 NCAA 2 Mile championship. Starred Cross Country. 1948 B.S., 1955 M.S. degrees Penn State. Won 6 outdoor AAU Championships – 5,000, 10,000 meters, Steeplechase. Won 2 consecutive indoor AAU titles in 3 Mile. Won 2 National titles Cross Country. Indoor track facility at Penn State named for him.
First team All-State, Bethlehem Liberty (1948)HS, All PA Collegiate and ALL-American at Lafayette College under Coach Butch Van Breda Kolf (1952). Coached Reading H.S. (1959-66), 145-42 record; won 2 District 3 Titles. Coached at Lehigh University one year before going to Princeton Univ. where he coached for 29 years. (1967-1996). Won NIT (1975); Had a record of 525-273; only Division I Coach to win 500 games without using athletic scholarships. Pete won 13 Ivy League Titles, has been assistant coach for Sacramento Kings for 11 years. Has been inducted into the National Collegiate Coaches Hall of Fame.
Bimbo earned 11 letters in football, basketball and baseball at Donora High School. A QB, he led them to 3 WPIAL Titles, and also led the basketball team to State Runner Up Honors. At Pitt (1946-1950) Bimbo earned a record 9 letters in football, basketball, and baseball. He was a 4 year, 2-way starter in football at QB/DB and captained the 1949 squad while earning the Quarterback and Dapper Dan Club Awards. Bimbo was named to the All-Time Pitt Team 1900-1970. He concluded his football career as a coach in high school for 10 years and college for 16 years.
Ray Feick has competed in Masters USA Track and Field for 30 years, competing in 12 foreign countries and 36 states. His accomplishments include winning 7 Gold, 6 Silver, and 3 Bronze medals in the World Games and 4 Gold,1 Silver, and 2 Bronze in the World Masters Association of Track and Field. In the North American – Caribbean Masters Championships. Ray earned 33 Gold,11 Silver, and 6 Bronze medals, in the National USATF Masters Indoor and Outdoor Championships he garnered 14 Gold, 31 Silver, and 24 Bronze medals.
He holds two United States National Senior Records in the Javelin, And Hammer Throws set in 1997 and 2007 respectively. Ray was selected the Outstanding male athlete of the Mid-American Association eight times. He was inducted into the USATF National Hall of Fame in 2009 and Albright College Hall of Fame In 1998.
Munhall H.S. in Western PA 1955-59; Football-All Conference, Volleyball, Basketball, and Baseball. West Virginia University 1959-1963; Tight-End 3 years starter. All-Conference, WVU Sports Hall of Fame, 1960's All-Decade Team. Drafted by Oakland Raiders, 1963-1967, starting TE 1963-1965; Cincinnati Bengals 1968 starting TE; New England Patriots 1969 back-up TE/LB. Oakland Raiders 1970-1976; Scout, Coach, Personnel Director; Tampa Bay Bucs 1976-1986; Personnel Director (drafted Steve Young) Atlanta Falcons 1987-1996; Vice-President of player Personnel (drafted Bret Favre & Deon Sanders); Senior Executive of football Operations; Oakland Raiders 1997-1998, Green Bay Packers 1998-2001.
Patti Coached for 32 years (1978-2009); coached 889 games; 599 Wins; 1992 & 1995 PIAA State Championships (Lebanon Catholic HS); 15 Years PIAA District Championships; 7 Years Conference Championships; 1995 PIAA State Coach of the Year; 100% Player Graduation; 21 Players Granted Academic Scholarships and Grant-In-Aids to College & Universities; Head Clinician for Scholastic & Collegiate Clinics; Recipient of Scholastic and Distinguished National, State & Community Service Awards & Citations.
Doug Overton was one of the finest guards to ever play in the Big Five (LaSalle University). During his four years he helped lead the Explorers to a record of 99 and 28 and Three NCAA Tourneys and one NIT appearance. He is the LaSalle University all time leader in steals (277) and assists (671) while scoring 1,795 points (15 ppg). Doug was drafted by the Detroit Pistons in the second round of the NBA Draft in 1991. He played twelve seasons in the NBA with Eight different teams including Washington, Denver, Philadelphia, New Jersey, Charlotte, Orlando, Boston, and LA Clippers. His career high in assists was 18 vs. San Antonio and 30 points vs. Orlando.
Delaware County Track star competed at St. Joseph's University. Played sandlot football for 6 years before hooking on in WFL with Phila. Bell. Joined Eagles as walk-on for Coach Vermeil, played 4 years where he was known for his kamikaze style on special teams, before moving to TV and radio career. Involved in much charity work, which earned him Man of the Year for Eagles in 1977. Subject of the movie "The Invincible". Married to Janet Cantwell, a former member of the US National Gymnastics Team.
Mike Pettine is simply the most successful high school football coach in Pennsylvania AAAA Football; his 327-42-4 record is a Pennsylvania AAAA record. After graduating from Villanova, Mike started his coaching career at Pius X High School in Pottstown as an assistant football and basketball coach from 1962 to 1965; in 1965 he came to Central Bucks West High School as a Social Studies Teacher and an assistant football coach.
In 1967 Mike became the Bucks' Head Coach and the rest is a record breaking history. From 1967 to 1999, Mike's teams won several league titles and 4 PIAA State Titles in '91, '97, '98 and '99. In 33 seasons of coaching football, his teams had 13 perfect seasons and a state record 59 consecutive wins. They even made a movie out of his 1999 season called The Last Game.
Mike had 16 undefeated season in his 33 years as a head coach, and passed away February 24, 2017. He was 76.
Chester, Pennsylvania native Bo Ryan was s three-sport standout at Chester High School (1962-65) and a four-year starter at Wilkes College. Starting as a prep coach in Pennsylvania, Ryan found fame at the University of Wisconsin-Platteville (1984-99). Owner of the best win percentage in Div. III history (353-76, .822), he won Four National Championships and four National Coach of the Year Awards. At the University of Wisconsin (2001-present), Ryan has captured Five Big Ten Championships and Two Big Ten Coach of the Year Honors. With the best win percentage in Big Ten history, Ryan has twice been named Div. I National Coach of the Year. Ryan also coached on three USA Basketball Teams, capturing two Gold Medals and one Bronze.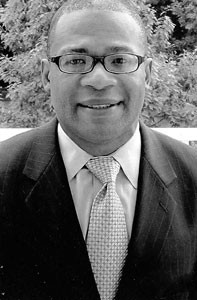 Blair Thomas a Philadelphia native led Frankford High to a league championship in 1984. He was selected to participate in the Big 33 All-Star game which consisted of the top 33 players in the State. Thomas attended Penn State where he was a member of the 1986 National Championship Team. He was the first player in school history to rush for more than, 1,400 yards in two seasons. He was a Heisman Trophy finalist and MVP of the 1989 Holiday Bowl and 1990 Senior Bowl. Thomas was drafted in the first round by the New York Jets in 1900. His NFL career spanned six seasons where he led NFL rookies in yards per carry and AFC rookies in total yardage.
Troy is currently the Executive Vice President of Football Operations at the National Football League.
He was an 1988 All-State running back at Pennsbury High School and an All-Big Ten defensive back at Wisconsin. When he played college football for Wisconsin, he was named as a first-time nominee to the 2017 College Football Hall of Fame. On September 28, 2011, Vincent was named as one of the Preliminary Nominees for the Pro Football Hall of Fame Class of 2012 in his first year of eligibility, and each year since.
He began his pro football career as the 7th overall pick in the first round of the Miami Dolphins in the 1992 NFL Draft. He spent 4 seasons with the Dolphins; in 1996 he became a Philadelphia Eagle where he earned 5 consecutive Pro Bowl selections at defensive back from 1999 to 2003. From 2004 to 2006, he played for the Buffalo Bills and the Washington Redskins. After 15 seasons of playing in the league, Troy continues to be nominated for the Pro Football Hall of Fame and has been inducted into the Hall of Fame for the Philadelphia Eagles, the State of Pennsylvania, the University of Wisconsin and Pennsbury High School.
In his current position with the NFL, he employs the highest standards to enhance and preserve football and its value to society. His
transformational and visionary leadership approach promotes using the game of football to positively impact people's lives through excellence and service by applying clarity, consistency and credibility to all aspects of football operations.
As a national leader and advocate against domestic violence, sexual assault and child abuse, Troy's commitment to LEADERSHIP OVER VIOLENCE has allowed him to have a powerful voice for the voiceless. Troy demonstrates his character and desire to affect change by visiting shelters, speaking to men's groups and challenging others to lend their platforms to fight injustice.
He is the only player in history to have received the NFL Walter Payton Man of the Year award, NFL Players Association Byron Whizzer White Award, Sporting News #1 Good Guy, and NFL Athletes in Action Bart Starr Award. He was previously inducted into the Sports Hall of Fame for the Philadelphia Eagles and was entered into the Hall of Fame for the State of Pennsylvania, the University of Wisconsin and Pennsbury High, his high school alma mater. Vincent also received the National Jefferson Award for Public Service for extraordinary public service and making the world a better place to live.
Raised in an orphanage. He joined the Marines to fight at Iwo Jima at age 16.
Earned a Basketball Scholarship at Gettysburg College where he was name All-State First Team basketball player in 1949, 1950 along with NBA Hall of Famer Paul Arizin and NBA star Larry Foust.
Named head Basketball Coach at Philadelphia Textile (now University). In 13 seasons, he compiled the 2nd best winning percentage (all-time Div. 11) with 242 wins, 54 losses leading his team to 6 NCAA tournaments. He coached legendary coach Herb Magee from 1959-163. His exceptional leadership at Philadelphia University for 43 years yielded a revered legacy.
He established a $500,00 scholarship there in memory of his son, Billy to help needy students.
The University paid tribute to Bucky by naming one of the basketball courts and an athletic field scoreboard in his honor.
He died at the age of 80 on Dec. 6, 2006.
Former Uniontown High School quarterback Sandy Stephens was a sports hero of mythic proportions; he was a legend on the playgrounds in Uniontown.
Stephens starred on some great Uniontown football teams in the late 1950s. He started the final game of his sophomore year at quarterback and was the starter as a junior and a senior.
In 1956, the Raiders were 8-2 with losses coming at the hands of Mt. Lebanon, 28-13, and Monessen, 7-0. The 1957 squad was unbeaten at 8-0, but 16 players were stricken with the flu and two games were cancelled against Redstone and Baldwin. The Redstone game was rescheduled but Gardner points knocked the Raiders out of a chance to play for the title.
Stephens was disappointed that the Raiders were kept out of the playoffs by Gardner points in his senior season.
"The Asiatic flu was the real reason that we missed out," Stephens lamented. "We didn't get a chance to play Baldwin and they were a good team and we would have had enough points. We would have been first or second had we been able to play them but we missed Baldwin and Redstone Twp. We made up the Redstone game at the end of the season but we couldn't make up Baldwin so that made us third in the Gardner race. Everyone wanted to see Clairton and Uniontown, all of western Pennsylvania wanted to see those two. My college roommate Judge Dickson was on the Clairton team. We had played against them in camp and that's how I got to know him, but they ended up playing Wilkinsburg because there were four undefeated teams and New Kensington was the fourth one. Wilkinsburg was the first team."
Stephens had a soft spot for his football coach at Uniontown, Bill Power.
"We had two great teams that I played on," Stephens opined "My sophomore year we kind of learned what the game was about under a real good coach in Bill Power."
Stephens completed his brilliant high school career at Uniontown when he graduated in 1958. He had won 9 letters in all, three each in track, basketball and football. He scored the winning touchdown in the first Big 33 game and garnered All-State honors.
He was pursued by over 50 Division I colleges for football. He also had 6 basketball offers and interest from the Pittsburgh Pirates and the Philadelphia Phillies. Stephens chose to play football at Minnesota.
Stephens arrived at Minnesota with Judge Dickson, a fullback and linebacker, from neighboring Clairton. Stephens' buddy from Uniontown, halfback Bill Munsey, joined him a year later.
"On our recruiting visit, Judge and I stood in front of the Radisson Hotel in downtown Minneapolis for three hours on a Saturday afternoon," Stephens said. "We didn't see one black face. I told Judge, 'We're still coming to Minnesota, and we're still going to the Rose Bowl.'
"I went to Minnesota because I thought I would get a chance to play quarterback and I wanted to play in the Big Ten. I felt like we had the best high school football in western Pennsylvania. I played against the best. I played in the Big 33 game. Out there where the Pennsylvania All State and All Americans beat the rest of the All Americans from the rest of the country. I wanted to go where I thought it was the toughest and roughest league because of the fact that they felt like I couldn't play quarterback and I wanted to go where the toughest league was to disprove them."
At Minnesota, Stephens was a catalyst for a national championship team in 1960. That was a special year; the Gophers went from last in the Big Ten in 1959 to first in 1960.
After losing to Washington 17-7 in the 1961 Rose Bowl, Minnesota went 7-2 and beat UCLA 21-3 in the 1962 Rose Bowl. Stephens had an outstanding game scoring two touchdowns, a career highlight.
Stephens reaped the benefits of his outstanding 1961 season, as he was named Associated Press and UPI first-team All-American, first-team Sporting News All-American, All-Big Ten conference, and Big Ten most valuable player. He was fourth in the Heisman Trophy balloting behind Ernie Davis of Syracuse. Oddly enough, Davis was born in New Salem, outside of Uniontown, lived there until he was 12 years old.
"I knew Ernie extremely well," Stephens recalled. "We played on the same midget ball club. Ernie and I played basketball at East End playground. He was also on the Benson midget league team. Ernie was the third baseman and I pitched. That's where I got my arm for football. I pitched in the midget league and the pony league. Ernie's father died when we were in seventh grade and he went to live with his mother in Elmira, N.Y. He would come home every summer. When Ernie and I made first-team All American football, we had never seen each other play. We knew we could both play basketball and baseball, but we never thought of each other as football players."
When he graduated from Minnesota, Stephens was drafted by the New York Titans of the fledgling AFL and by the Cleveland Browns of the NFL. The Titans didn't want to put any contract money in escrow. The Browns were a different story.
Stephens' version was that Jim Brown, the great running back, called and said: "Sandy, if you think you're going to be the quarterback of the Cleveland Browns, you're crazy."
Brown told Stephens that Cleveland and the NFL were not ready for a black quarterback.
Stephens wasn't going to stop being a quarterback, so he signed with the Montreal Alouettes of the Canadian Football League. In Canada, he bounced around for a few years. He had a tryout with the Kansas City Chiefs, but wasn't the same player after a serious car accident.
Stephens never got the chance to play quarterback in the NFL and that haunted him until the day he died.
Stephens was inducted into the Western Pennsylvania Sports Hall of Fame, Rose Bowl Hall of Fame and is a member of the University of Minnesota Hall of Fame.
Stephens succumbed to heart failure and died on June 6, 2000.