For the past 56 years, the Pa Sports Hall of Fame has honored and inducted over 700 incredible men and women who have made a lasting impact in Pennsylvania through extraordinary athletic achievement and contributions. Whether these activities have been achieved on or off the field, we honor them. And through our future museum we will educate and celebrate their achievements for years to come.
First team All-State, Bethlehem Liberty (1948)HS, All PA Collegiate and ALL-American at Lafayette College under Coach Butch Van Breda Kolf (1952). Coached Reading H.S. (1959-66), 145-42 record; won 2 District 3 Titles. Coached at Lehigh University one year before going to Princeton Univ. where he coached for 29 years. (1967-1996). Won NIT (1975); Had a record of 525-273; only Division I Coach to win 500 games without using athletic scholarships. Pete won 13 Ivy League Titles, has been assistant coach for Sacramento Kings for 11 years. Has been inducted into the National Collegiate Coaches Hall of Fame.
Bimbo earned 11 letters in football, basketball and baseball at Donora High School. A QB, he led them to 3 WPIAL Titles, and also led the basketball team to State Runner Up Honors. At Pitt (1946-1950) Bimbo earned a record 9 letters in football, basketball, and baseball. He was a 4 year, 2-way starter in football at QB/DB and captained the 1949 squad while earning the Quarterback and Dapper Dan Club Awards. Bimbo was named to the All-Time Pitt Team 1900-1970. He concluded his football career as a coach in high school for 10 years and college for 16 years.
Munhall H.S. in Western PA 1955-59; Football-All Conference, Volleyball, Basketball, and Baseball. West Virginia University 1959-1963; Tight-End 3 years starter. All-Conference, WVU Sports Hall of Fame, 1960's All-Decade Team. Drafted by Oakland Raiders, 1963-1967, starting TE 1963-1965; Cincinnati Bengals 1968 starting TE; New England Patriots 1969 back-up TE/LB. Oakland Raiders 1970-1976; Scout, Coach, Personnel Director; Tampa Bay Bucs 1976-1986; Personnel Director (drafted Steve Young) Atlanta Falcons 1987-1996; Vice-President of player Personnel (drafted Bret Favre & Deon Sanders); Senior Executive of football Operations; Oakland Raiders 1997-1998, Green Bay Packers 1998-2001.
Patti Coached for 32 years (1978-2009); coached 889 games; 599 Wins; 1992 & 1995 PIAA State Championships (Lebanon Catholic HS); 15 Years PIAA District Championships; 7 Years Conference Championships; 1995 PIAA State Coach of the Year; 100% Player Graduation; 21 Players Granted Academic Scholarships and Grant-In-Aids to College & Universities; Head Clinician for Scholastic & Collegiate Clinics; Recipient of Scholastic and Distinguished National, State & Community Service Awards & Citations.
Doug Overton was one of the finest guards to ever play in the Big Five (LaSalle University). During his four years he helped lead the Explorers to a record of 99 and 28 and Three NCAA Tourneys and one NIT appearance. He is the LaSalle University all time leader in steals (277) and assists (671) while scoring 1,795 points (15 ppg). Doug was drafted by the Detroit Pistons in the second round of the NBA Draft in 1991. He played twelve seasons in the NBA with Eight different teams including Washington, Denver, Philadelphia, New Jersey, Charlotte, Orlando, Boston, and LA Clippers. His career high in assists was 18 vs. San Antonio and 30 points vs. Orlando.
Delaware County Track star competed at St. Joseph's University. Played sandlot football for 6 years before hooking on in WFL with Phila. Bell. Joined Eagles as walk-on for Coach Vermeil, played 4 years where he was known for his kamikaze style on special teams, before moving to TV and radio career. Involved in much charity work, which earned him Man of the Year for Eagles in 1977. Subject of the movie "The Invincible". Married to Janet Cantwell, a former member of the US National Gymnastics Team.
Mike Pettine is simply the most successful high school football coach in Pennsylvania AAAA Football; his 327-42-4 record is a Pennsylvania AAAA record. After graduating from Villanova, Mike started his coaching career at Pius X High School in Pottstown as an assistant football and basketball coach from 1962 to 1965; in 1965 he came to Central Bucks West High School as a Social Studies Teacher and an assistant football coach. In 1967 Mike became the Bucks' Head Coach and the rest is a record breaking history. From 1967 to 1999, Mike's teams won several league titles and 4 PIAA State Titles in '91, '97, '98 and '99. In 33 seasons of coaching football, his teams had 13 perfect seasons and a state record 59 consecutive wins. They even made a movie out of his 1999 season called The Last Game.
Chester, Pennsylvania native Bo Ryan was s three-sport standout at Chester High School (1962-65) and a four-year starter at Wilkes College. Starting as a prep coach in Pennsylvania, Ryan found fame at the University of Wisconsin-Platteville (1984-99). Owner of the best win percentage in Div. III history (353-76, .822), he won Four National Championships and four National Coach of the Year Awards. At the University of Wisconsin (2001-present), Ryan has captured Five Big Ten Championships and Two Big Ten Coach of the Year Honors. With the best win percentage in Big Ten history, Ryan has twice been named Div. I National Coach of the Year. Ryan also coached on three USA Basketball Teams, capturing two Gold Medals and one Bronze.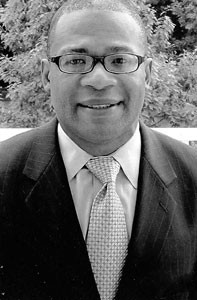 Blair Thomas a Philadelphia native led Frankford High to a league championship in 1984. He was selected to participate in the Big 33 All-Star game which consisted of the top 33 players in the State. Thomas attended Penn State where he was a member of the 1986 National Championship Team. He was the first player in school history to rush for more than, 1,400 yards in two seasons. He was a Heisman Trophy finalist and MVP of the 1989 Holiday Bowl and 1990 Senior Bowl. Thomas was drafted in the first round by the New York Jets in 1900. His NFL career spanned six seasons where he led NFL rookies in yards per carry and AFC rookies in total yardage.
An 1988 All-State running back at Pennsbury High School and an All-Big Ten defensive back at Wisconsin, Troy was the first round pick of the Miami Dolphins in the 1992 NFL Draft. He spent 4 seasons with the Dolphins; in 1996 he became a Philadelphia Eagle where he earned 5 consecutive Pro Bowl selections at defensive back from 1999 to 2003. From 2004 to 2006, he played for the Buffalo Bills and the Washington Redskins. While in the NFL, Troy served as President of the NFL Players association from 2004 to 2008. He was the recipient of several prestigious awards including 2003 Walter Payton Man of the Year, the 2003 Byron "Whizzer" White Award, the 2004 NFL Athletes in Action Bart Starr Award, the Sporting News #1 Good Guy in "All Professional Sports" Award, and the 2008 Warner Award.
Raised in an orphanage. Joined Marines to fight at Iwo Jima at age 16. Earned a Basketball Scholarship at Gettysburg College where he was name All-State First Team basketball player in 1949, 1950 along with NBA Hall of Famer Paul Arizin and NBA star Larry Foust. Named head Basketball Coach at Philadelphia Textile (now University). In 13 seasons, he compiled the 2nd best winning percentage (all-time Div. 11) with 242 wins, 54 losses leading his team to 6 NCAA tournaments. He coached legendary coach Herb Magee from 1959-163. His exceptional leadership at Philadelphia University for 43 years yielded a revered legacy. He established a $500,00 scholarship there in memory of his son, Billy to help needy students. The University paid tribute to Bucky by naming one of the basketball courts and an athletic field scoreboard in his honor.
Sandy won 9 letters during his High School career at Uniontown H.S. starting QB on undefeated 1957 team. All-State selection scored winning TD in first Big 33 Game. First Black man to play QB at the University of Minnesota, only QB to take Gophers to Rose Bowl (1960 and 1961). Led Gophers to National Championship. Became First African-American All-American QB. Fourth in Heisman Trophy Balloting in 1961 and MVP Big 10 Conference. Drafted by Cleveland NFL, New York AFL, played in CFL. Rose Bowl Hall of Fame and Awarded NCAA Legends Status.
Mike was a Great football, basketball star for powerful teams at Hazleton High and Scranton University. All-State, Little All-American. Recruited 1949 by New York Giants, Washington Redskins, Chicago Bears, Pittsburg Steelers of NFL and San Francisco '49ers of AAFC. Played in All-American Football Conference and Eastern Professional Basketball League, left-handed. Known as "Triple-Threat Quarterback" in passing, running, pass receiving. Drafted Korean War. In Germany, he quarterbacked the Munich Broncos to a Western Conference Championship. Find scholastic coach. In Greater Hazleton Area, Scranton University, Luzerne County and Delaware County Halls of Fame.
National Field Hockey High School Coach of the year 2004. Crestwood High School's team had perfect 26-0 record, second consecutive championship. Elvetta created Crestwood's field hockey program 1973. Qualified for state playoffs 20 years (7 Final Four finishes, 12 league, 15 district II championships, four Class 2A State Championships 1988-1999-2003-2004). Overall record 478-92-93. Helped numerous players obtain college scholarships, several members of national teams, one a member of 1996 U.S. Olympic field hockey team.
Considered the greatest all around athlete ever to come out of Bucks Co., Dick Hart of Morrisville H.S., was the 1961 Lower Bucks Football Player of the year and an Honorable Mention H.S. All -American as a running back. He was named to All-Lower Bucks County teams in Football, Basketball, Baseball, and Track. Dick still owns the Bucks Co. Shot Put record of 64′ 3¾". He is a member of the PA Track Hall of Fame. After graduation from HS, Dick turned down a full scholarship to Notre Dame to sign a Professional baseball contract with the Milwaukee Braves; he played four years of Minor League baseball then joined the Philadelphia Eagles in 1967. He was the starting guard for the Eagles, making the All-rookie Team in 1967. In 1972, dick finished his career as the starting guard for the Buffalo Bills; he retired after his second knee surgery in 1972.
Jack Klotz was an outstanding Pro football lineman who started AFL career at age 27 because of service in US Marine Corps. After College graduation, made NFL Los Angeles Rams regular season roster, Drafted, enlisted in Marines. Returned to five year career in AFL with New York Titans and Jets, San Diego Chargers, Houston Oilers. 6′ 5″, 256 pound dominant offensive tackle. 1963 "Coaches and Players" All-Pro. Great athlete at PMC Prep in football, basketball, baseball, track and Pennsylvania Military College (now Widener). Three sport letterman. Football captain. 1955-1956 Little All-American recognition. Excellent work 30+ years in Chester "City team", other community programs.
Petercuskie is one of the premier football coaches in Bucks County. From 1960 to 1965 his Neshaminy Redskins compiled a remarkable record of 59-1-5, including a 51 game win streak. That's a 91% win percentage over 6 seasons; if you take out the ties, it's 98.33%! John was voted Coach of the Year 4 Times. After Neshaminy Coach "Cuskie" served as defensive line coach at Dartmouth from 1966 to 1968, defensive coordinator at Boston College from 1969 to 1972, and Princeton University from 1973 to 1977. In 1978 John joined the Cleveland Browns as Special Teams Coordinator where he remained until 1984. Coach came out of retirement in 1988 to coach the defensive line at Harvard 1988 and 1989; from 1990 to 1995, he coached the special teams and defensive line at Liberty University John coached football for 40 years. He was inducted into the PA Football Coaches Hall of Fame in 2004.
Alex was a two-way starter at Clarion State College. Gained All-District, All-Conference, and All-American recognition at End in 1952 and 1953, He was an NAIA Hall of Fame selection in 1958 and Clarion's All-Time team in 1961. Alex was drafted by the Baltimore colts in 1954; he started at Guard on the Great colt teams of the 50's and 60's for thirteen years. Alex was a Colt silver anniversary Honoree in 1978 and their 50-year team in 2002, A Western chapter Inductee in 2008.
Harry was a legendary athlete at Neshaminy HS. He was a two time All-State selection and played in the Big 33 All-Star Game. Harry played college football at Memphis State where he was an All0American his Jr. & Sr. years. He played in the Senior Bowl and the Blue-Gray game. All-American Game, College All Star game. He was inducted into the Tennessee Sports Hall of Fame in 1989, Neshaminy HF in 1985, University Memphis HF in 1981 and B.C. Hall of Fame. In 1965 Harry was drafted by the Oakland Raiders from 1965 to 1970 before being traded to the Los Angeles Rams; stayed with the Rams until 1973 and retired after playing in the first NFL Pro Bowl and Super Bowl II. Harry was selected along with Art Shell as the Offensive Tackles on the All Time Raider Team.
First Team AP All-American 1983-84-85 as linebacker at Bloomsburg University. Captain for three years and leader of 1985 tam that played in the Division II Semi Finals. Career tackle leader at BU with 537 – Season 159 – Game 23 and namesake for Defensive Player of the Year at BU. 1997 Bloom U Hall of Fame and Named member of NCAA Div II Football Team of the Quarter Century – 1982 grad of Mount Carmel Area. Current Head Coach at Wilkes U (10 years).
1953-1956: Football, Basketball, Track Williamsport High School. 1948-1956: Baseball Williamsport area. 1956-1957: Football, Basketball Columbian Prep, Washington, DC. 1957-1961: Football, Basketball, Baseball US Naval Academy. Quarterback Navy's 1960 team to a 9-1 record and trip to the Orange Bowl with running back Joe Bellino, Navy's first Heisman Trophy Winner. Victories over Boston College, Villanova, Washington, SMU, Air Force, Pennsylvania, Notre Dame, Virginia and Army. MVP first Navy-Air Force game. All-East Selection, Honorable Mention All-American. 1961: Quarterback coach Plebe Team with Roger Staubach at quarterback.